Wilson Sonsini has one of the largest life sciences patent practices in the world, and the key to our success is the roster of scientists and experts that make up our Patents and Innovations Group.
To help foster career advancement among our patent professionals, the firm created the Patent Agent Law School Tuition Program (PALS), a work-study program offered to current employees with strong technical backgrounds who plan to attend law school.
There are more than 20 participants in the PALS Program at any given time.
How does PALS work?
PALS offers tuition assistance to help cover law school costs for qualified patent agents who express interest in a career with Wilson Sonsini as a patent attorney.
Who is eligible for PALS?
To be eligible for PALS, candidates must be current patent agents or have an offer to join the firm as a patent agent. Eligible candidates may apply to the program immediately upon hire.
The PALS program allowed me to gain valuable 'real-world' experience interacting with clients and practicing patent law with the United States Patent and Trademark Office as a patent agent while in law school. These experiences provided me a solid foundation for transitioning to a patent attorney position after law school.
When can I apply to PALS?
Applications are accepted in May for the fall semester. You should apply for PALS after you've applied for (and been accepted to) law school
Will I receive an offer to join the firm as an attorney?
PALS participants are highly motivated patent agents who maintain a record of excellent performance at the firm. While an offer cannot be guaranteed, we are confident that our accepted participants have the potential to become patent attorneys.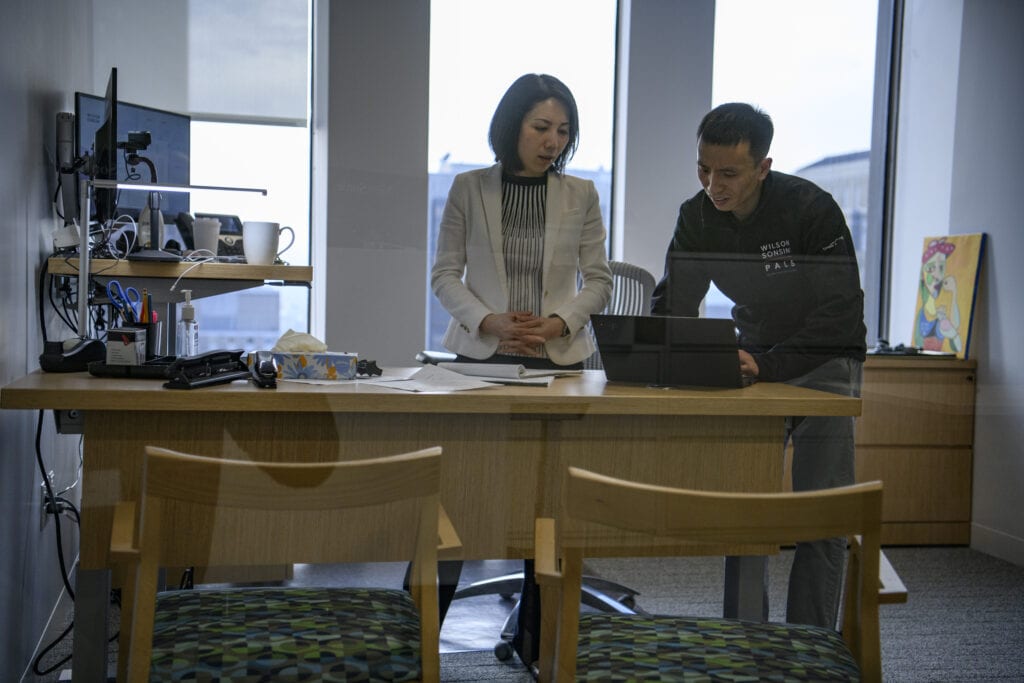 What does the firm expect from me while in the PALS program?
The firm believes that PALS participants should primarily focus on their studies. As such, billable-hour requirements will be reduced while the participant attends law school.
PALS participants are invited to attend relevant in-house training and participate in social activities in the firm's Summer Associate Program prior to their final year of law school. The goal is to establish a strong network within the firm, both inside and outside the Patents and Innovations Group.