The diversity summit was among the most valuable professional development opportunities I've had as a first year law student. I left feeling empowered, inspired, and prepared.

Hayden Lambert, University of Michigan Law School, 2023 Diversity Summit Scholar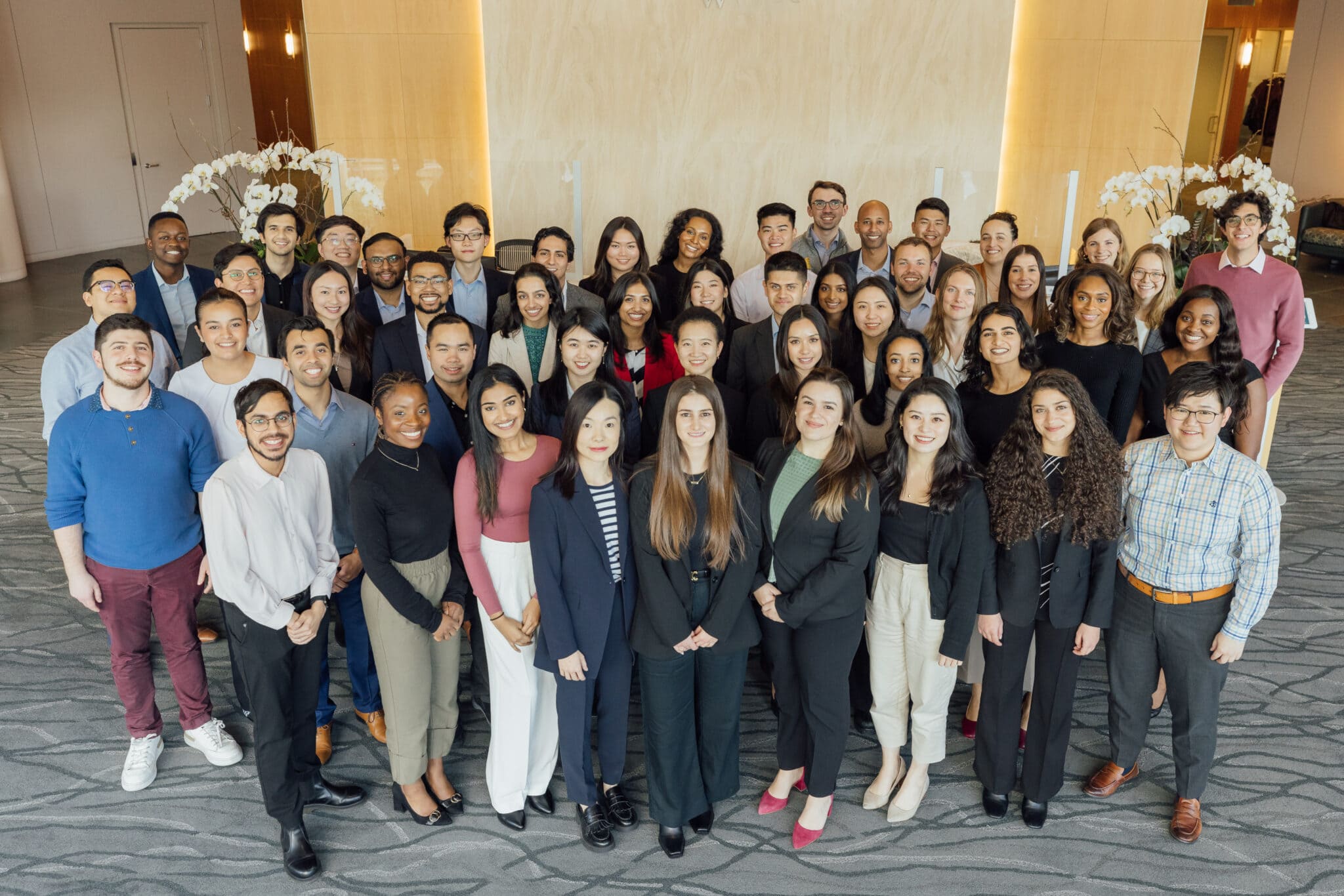 The legal job search can seem daunting. There are so many employers, so many different interview opportunities and protocols, and various unwritten "rules" and pieces of insider information.
That's why we created our 1L Student Diversity Summit—to help 1Ls from around the country navigate the legal industry and gain support and knowledge to help you at the start of your career. Our goal is to make the law firm recruitment process more accessible and transparent—not just here at Wilson Sonsini, but overall.
In 2023, we welcomed 50 1L students from 18 law schools as our Diversity Summit Scholars to our Palo Alto office in the heart of Silicon Valley. Scholars had the opportunity to meet our attorneys, hear from our clients and friends on the bench about their career paths, learn more about the BigLaw recruiting processes and ways to succeed as a lawyer, and practice networking in a setting where you can bring your authentic self. Our Summit also provides an opportunity for you to start building relationships with law students around the country who will be your future colleagues and connections. In addition to the informative and interesting panels and speakers, we also provide a lot of food and fun!
During the 2023 Summit, Scholars were welcomed by our Managing Partner, Doug Clark, and then heard from fourteen different attorneys representing many of our affinity groups about their journeys in legal practice and at Wilson Sonsini. Their advice resonated later in the day as other attorneys spoke in more detail about the firm's vision for diversity, equity, and inclusion, and how our firm's practice is structured. Scholars heard from a few of our clients and sitting and retired judges about building relationships for business development, how to be a good mentee, and how to find a place where you can bring your authentic self to work. And our attorneys from different practice groups met in both a panel and breakout groups to share information about what those practices entail, what kind of person might thrive in them, and what they're looking for when they interview law students. The Summit was also bookended by two lively receptions where Scholars practiced their networking skills with our attorneys and bonded with each other.
This Summit expanded my capacity to imagine legal intersections in the tech space and my ability to envision myself wielding them in accessible and influential ways. I am incredibly grateful for the authenticity, insightfulness, and warmth of all those involved in making this event a reality for us scholars.

Chinaza Asiegbu, Harvard Law School, 2023 Diversity Summit Scholar
When the Summit ends, that's just the start of our relationship with you. Our Scholars participate in events throughout the rest of your 1L year, including virtual professional development trainings on topics like building your brand, networking, and refining your resume, as well as a mock interview program. Each Scholar is matched with an attorney mentor based on geographic and practice group interest. These mentors meet with you regularly during your 1L spring semester and can provide guidance on everything from course selection to how to stand out in the interview process. And, of course, we hope our Scholars will be excited about a pursing a career at Wilson Sonsini, and we'll make sure you are aware of all the dates and processes for our interview programs. Twenty-four Diversity Summit Scholars joined us as summer associates in the summers of 2022 and 2023.
The 1L Student Diversity Summit is entirely free of charge to attend—travel and reasonable related expenses for the students selected to attend will be covered by Wilson Sonsini in accordance with our travel policies. Each year, we open applications in early December (watch our website and social media for details) for a 1L Student Diversity Summit in late Winter/early Spring. To be eligible, you must be a first-year law student and JD Class of 2026 enrolled at an ABA-accredited law school. Applicants will be selected based on demonstrating your commitment to diversity, equity, and inclusion; how you exhibit leadership; and your law school academic performance. When the application opens each year, it will be linked from this page.
Interested in being notified when applications for the Summit are open? Fill out this form and we'll let you know!
Sample 1L Diversity Summit Agenda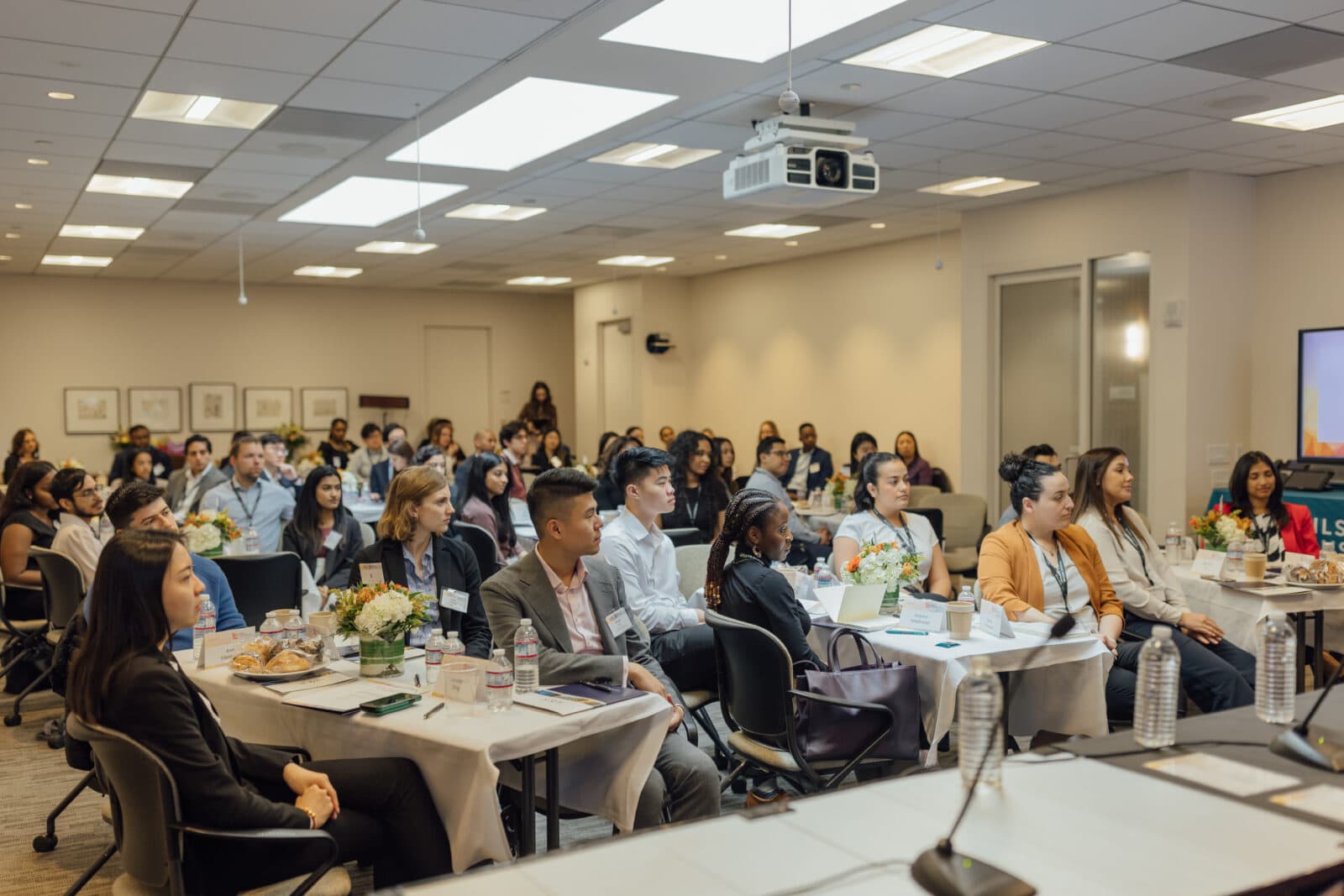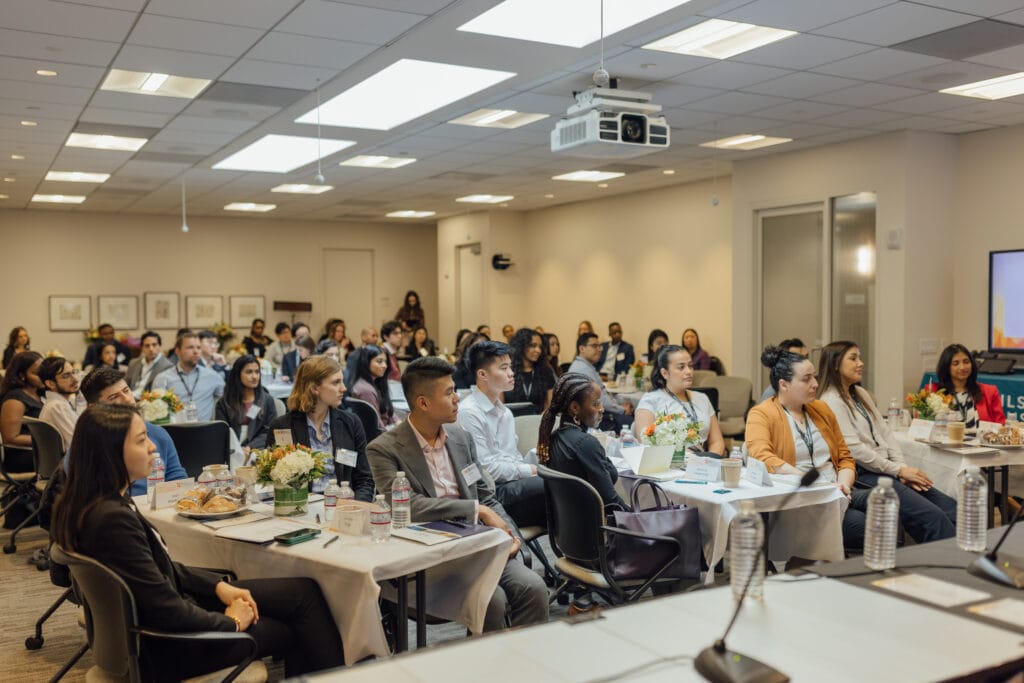 Day One:
6:00-8:00 pm Welcome Remarks and Reception
Day Two:
8:30-9:00 am Breakfast
9:00-9:15 am Welcome Address: Douglas Clark, Managing Partner
9:15-10:30 am Beyond the Bio: So Many Lawyers, So Little Time
10:45-11:30 am Fireside Chat with Wilson Sonsini Client
11:45 am-1:00 pm Diverse Paths in Law Panel including Wilson Sonsini Clients and Friends
1:00-1:45 pm Networking Lunch
1:45-3:00 pm Firm Vision + Understanding Departments Panel
3:00-3:45 pm Digging Deeper into Practice Groups
4:00-6:00 pm Closing Remarks and Farewell Reception
Everywhere I interviewed I asked about diversity because it is very important to me. I found out it is also very important to the firm. When I talked to firm leadership at other places, they talked about numbers. When I talked to Doug Clark, he said, "It's not just about numbers—it's about training, opportunity, career progression, culture."

Remarks at virtual "How to Pick a Practice" panel for Summit Scholars